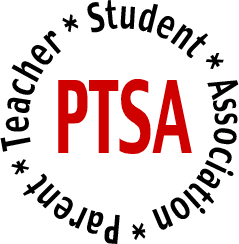 Monies raised from our membership support PTSA's $12,000+ commitment to teacher and student supplies! Parents, Teachers, Staff, the Community and Students members are a vital part of our membership. As an extra incentive to join, ESMS PTSA frequently has virtual and on-campus member exclusive drawings and pop-up activities!
Join today by clicking HERE or sign up in the school office!! Just $10!!
El Segundo Middle School PTSA Mission Statement
The mission of the El Segundo Middle School PTSA is to positively impact the lives of all children and families in our community.
To accomplish our mission, El Segundo Middle School PTSA implements programs that affect our students, parents and teachers. Our programs are the heart of our PTA. We volunteer to support the school because we care about our community, we want to advocate for our children, and we want to provide helpful programs for our parents and kids! We fundraise in support of those activities!
The PTA supports El Segundo Middle School in many ways. Some of the programs that PTA provides to our students with parent volunteers are: PTA Reflections Program, Red Ribbon Week, Assemblies for students and parents, Field trip transportation, and more! We also support our students and teachers with supplies and equipment such as: computer software, student reminder binders, PE equipment, and school beautification… to name a few.
To promote the welfare of children and youth in home, school, places of worship, and throughout the community;

To raise the standards of home life;

To advocate for laws that further the education, physical and mental health, welfare, and safety of children and youth;

To promote the collaboration and engagement of families and educators in the education of children and youth;

To engage the public in united efforts to secure the physical, mental, emotional, spiritual, and social well-being of all children and youth; and

To advocate for fiscal responsibility regarding public tax dollars in public education funding.